Where everyone is welcome.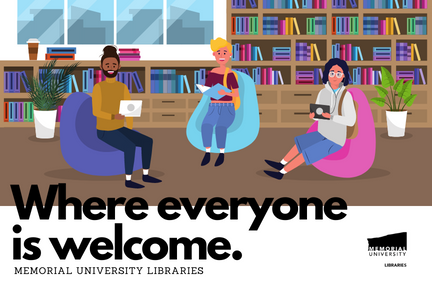 Sept. 2, 2022
Need research help? Memorial University Libraries can help you figure out how to approach your research, discover great sources, explore archival and primary source materials, and correctly cite the information you use. Whether you are new to university assignments or an experienced researcher looking for that one perfect source, we would love to help you!
Visit the research help desk at the QEII, Health Sciences, Marine Institute, or Grenfell Libraries or the Centre for Newfoundland Studies, or chat with us online by clicking the green button on the Memorial Libraries homepage.
Do you like to plan ahead? Send us an email, or book an online or in-person appointment with a librarian or archivist by going to the Ask Us! page on the library website.