Welcome to the Fall Semester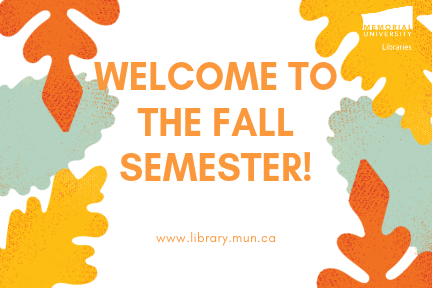 Memorial University Libraries would like to welcome our new and returning students. The beginning of each academic year provides us with opportunities to inspire, engage and collaborate with students on their academic journey.
Our library website is available to you 24 hours every day.
Our study rooms, collaborative work spaces, and fully-equipped Commons provide innovative and enriching spaces for you to think, write, work, dream, and strategize with the latest technology you require to find your place in the world of ideas.
Our expert librarians and information specialists collect, curate, and facilitate access to scholarly communication and the information world.
We are here when you need us.