Transformational Teaching and Learning Day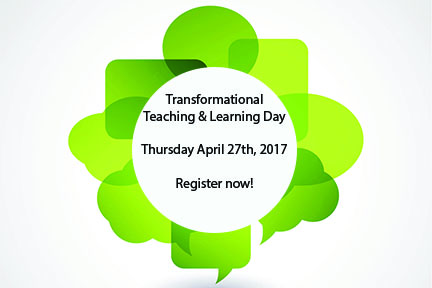 Join Memorial's Chairs in Teaching and Learning on Thursday, April 27, from 9 a.m. – 3:30 p.m. for a day of reflection, conversation, transformation and community building, as we explore our individual and shared experiences as educators at Memorial. The day will begin with a keynote address from David Helfand, educator, astronomer, and former president of Quest University Canada, followed by interactive conversations and activities centered on the ideas of transformation and community building in teaching and learning at Memorial.
The event will take place in Room 1M102 in the Faculty of Medicine on the St. John's campus. Please contact Janet Goosney at jgoosney@mun.ca or 864-3166 for details on how to participate remotely from another Memorial campus.
The event is open to all educators at all campuses of Memorial University.
Space is limited, so please register now using the online form: [https://goo.gl/forms/M7FOXFxkXEisKQvx1].