Resources for Occupational Safety & Health Week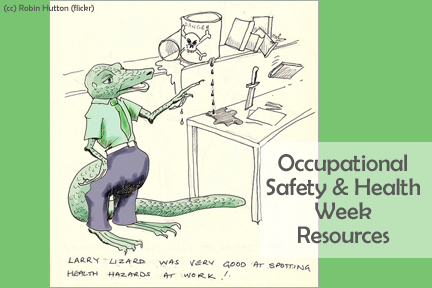 North American Occupational Safety and Health Week is May 3-8, 2015. Memorial University Libraries subscribes to many useful resources from the Canadian Centre for Occupational Health and Safety, including the following:
The CCOHS gathers MSDSs directly from manufacturers and suppliers for their MSDS service.
Free access to more than 320,000 MSDSs.
Stay safe, current, and compliant when it comes to chemical hazards.
Easy-to-read, question-and-answer fact sheets covering a wide range of workplace health and safety topics.
Topics range from hazards to diseases to ergonomics to workplace health & wellness promotion.
Can't find it? Ask Us.