Open Access Author Fund 2022 - Opening Soon!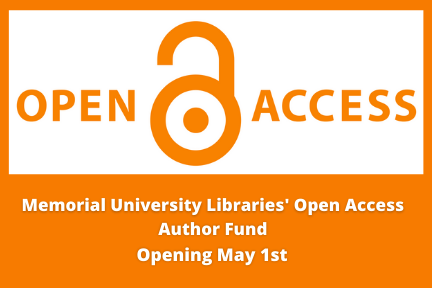 March 31, 2022
Memorial University Libraries' Open Access Author Fund will be accepting applications as of May 1st, 2022. The fund helps pay author processing charges for Memorial University faculty, students and staff who are publishing their work in Open Access Journals. The fund is disbursed on a first-come, first-served basis. For funding criteria and to apply, please visit the Open Access Author Fund library guide.
If you have any questions, please contact Eden Kinzel.