OneSearch Sneak Peek: My Account & Personalization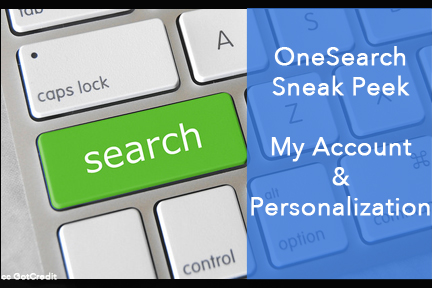 We're bringing you two videos this week. Our first video shows you how to access your account in OneSearch so you can renew items, save items and more.
Our second video shows you how you can personalize your results to help you find relevant items.