New on our Website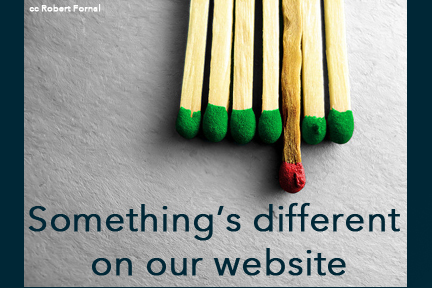 You may have noticed a few changes on our website. These include:
OneSearch - You can now search OneSearch from our homepage. You can search over multiple resources or limit to our catalogue, reserves or digitized collections.
Our Articles search page is now called Databases. You can still access specific databases, such as JSTOR or Web of Science from these pages.
Quick reference material is back on our homepage! The link Dictionaries & more will take you to our guide on dictionaries, encyclopedia and other reference resources.
Other changes include the fact that you no longer need a library PIN. To sign into OneSearch, use your my.mun account (MUN login ID).