New and improved: open journal hosting platform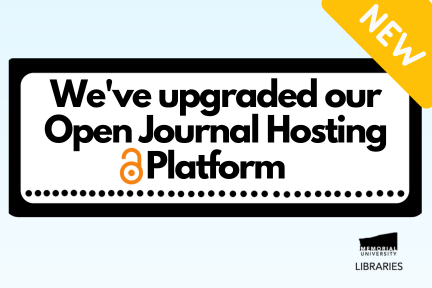 Memorial University Libraries is pleased to announce it has upgraded its open journal hosting platform. The Open Journal Systems (OJS) platform provides a full suite of services for creating and hosting Open Access on-line journals, including mechanisms for article submission, peer review workflow, journal layout, reader access, and long-term archiving. The new version OJS features enhancements that include increased security, a modular layout, and access to new interfaces.
You can visit the Libraries' open journal hosting webpage for more information, or email libopenjournals@mun.ca.