Mood Check Challenge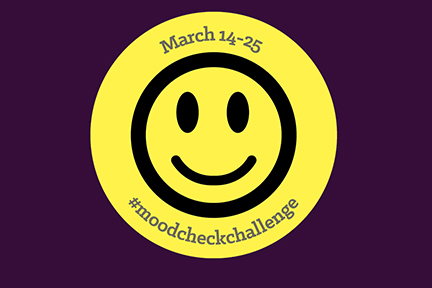 How are you feeling?
Memorial University is participating in a competition with universities across Atlantic Canada and we need your help!
From March 14-25, students across Atlantic Canada are encouraged to use the MoodCheck app to track their moods.
The goal is to motivate us all to be mindful about how the things we do affect the way we feel. This increased awareness is known to be a strong predictor of improved mental health and well-being.
Students gain points each time they check-in, and gain bonus points the more often they check-in. At the end of the challenge, the university with the highest points will receive a cash donation to be used toward a campus mental wellness initiative. We can also win some MoodCheck "swag."
More info here: