Methods & Mediums Exhibit Opening Event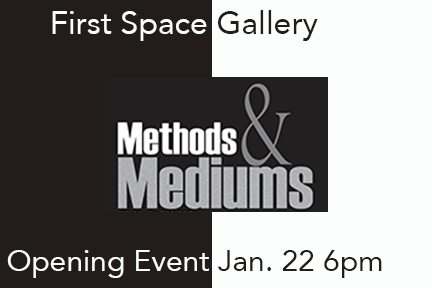 First Space Gallery wil be holding an opening event for their newest exhibit: Methods & Mediums on January 22 at 6pm on the first floor of the QEII Library. All are welcome. Refreshments will be provided.
This exhibit features the work of Mark Adams, Rachel Anstey, and April Harvey and will run unitl April 20, 2016.