Memorial University Libraries Strategic Planning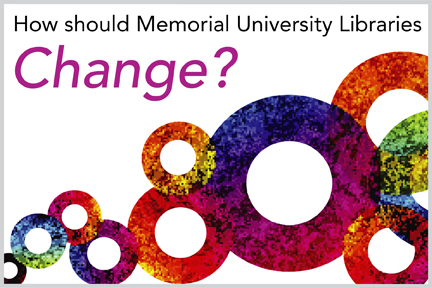 Memorial University Libraries is embarking on a strategic planning process to direct it through the next five years. By incorporating successes and examining challenges, the Libraries will build a future informed by its community of users, as well as by the valuable people who deliver its services, collections, and resources.
"We've decided to ask our user community and campus partners one seemingly simple question that we are hoping will elicit some insightful feedback to help us build a strong and resilient system of Libraries," said Ms. Susan E. Cleyle, university librarian.
During the next six months, a steering committee will be leading a process that will involve collaboration and consultation with a number of stakeholder groups.
"One of the more exciting aspects of this process is the possibility for change," said Ms. Lindsay Alcock, public services librarian with the Health Sciences Library, and chair of the strategic planning committee. "It allows us to step out of the day-to-day operations and see opportunities for innovation."
How should Memorial University Libraries change? The Libraries want your ideas.
"The Libraries have a strong team of employees, many who have worked in their respective libraries for many years," explained Ms. Cleyle. "We want to crystalize that culture and draw on the collective years of experience and service to continue to push forward and evolve. We are vital collaborators in a community of faculty, staff and students who are working together to build a better future."
For more information and to provide feedback, please visit here.
Find us on Twitter: https://twitter.com/libstratplan
#ChangeMUNLibraries