Memorial Libraries Research Week Series 2021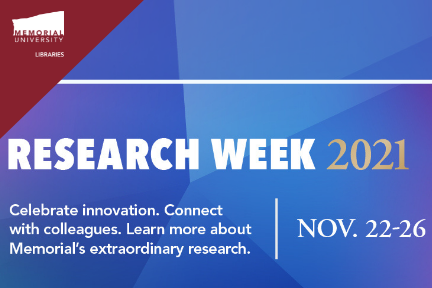 Join us during Research Week for a series of online sessions about some of the ways the Libraries support research at Memorial! For more information, contact Janet Goosney or any of the speakers listed below:
Tuesday, November 23, 1:00-2:00 pm
Students Doing Systematic Reviews: What You Need to Know
Every student doing a systematic review consults with a librarian primarily for expert searching and process guidance. Good communication between the supervisor, student, and librarian is essential in ensuring efficiency and clarity of scope and expectations. In this session we will talk about how to put students in the best position for success at every stage of the review process. This session will be of interest if you are a faculty member whose students are doing systematic reviews, or if you are a student who is working on a systematic review.
Presenter:
Friday, November 26, 1-2pm
New Research in Old Records, hosted by Memorial Archives
Presenters: