Library Instruction Program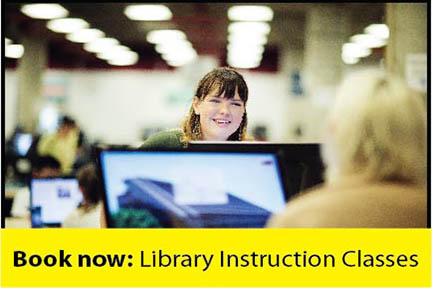 The Queen Elizabeth II Library Instruction Program can help your students develop the information literacy skills they need for academic success. Through customized sessions and tailored curriculum, your students will have the opportunity to critically engage with information in formative and lasting ways.
To book a class, please complete our online Instruction Request form, located at http://www.library.mun.ca/forms/instruction/. If you have questions, please call Janet or Donna at 864-7427.
Classes are booked on a first-come-first-served basis so book early to have the best choice of dates. We look forward to hearing from you!