Jewish 150 Experience: 150 Years of History in Canada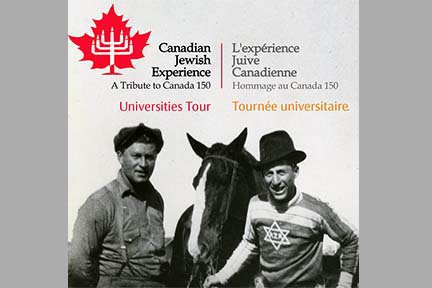 The Canadian Jewish Experience is an exhibit of photographs and panels that illustrate nine main themes that highlight Jewish life in Canada.
Put together as part of the Canada 150 Celebrations, the banners are on display on level three of the Queen Elizabeth Library and will be there until Friday, January 26th.
All are welcome to attend a reception Thursday, Jan. 18th. 4:30-5:30 at the Centre for Newfoundland Studies, QEII Library.
The display is sponsored by the Jewish Community Havura.
The Archives and Special Collections house some interesting material about the Jewish experience in Newfoundland, including the original typed manuscript of the book, Appointment to Newfoundland by Ilka (Deustch) Dickman. It details her life from 1939-1940 when she worked as a nurse on the south coast of Newfoundland. For more information, visit here.