I wish my library would...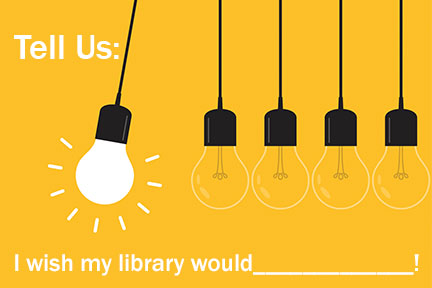 We are committed to continuous improvement. That's why we are asking you to tell us what you wish your library would do better. We are also embarking on a strategic planning process that will help shape the next five years. The suggestions you make will help develop the library of the future.
There is a physical suggestion box that is completely anonymous in the Queen Elizabeth II Library by the side of the Lending Services desk. Can't find it…ask a library employee and they can point it out to you. You can also email Louise White, Associate University Librarian of the Queen Elizabeth II Library, at Louisew@mun.ca.
Thank you for helping us.