It's time to return those library materials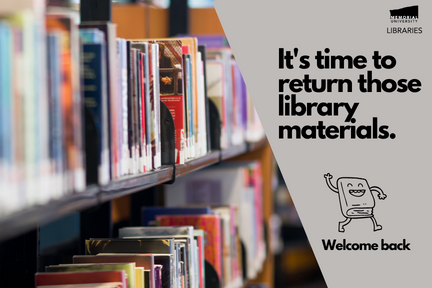 August 17, 2022
Do you have overdue materials from Memorial University Libraries, or know someone who does? From now until October 31st, 2022, you can return these items, no fines and no questions asked.
Not finished with your library materials? That's okay, too. Just renew. Need to ship it to us? You can ask us for help with that.
With the start of the Fall semester, we want to ensure students have access to the materials they need.