Information Overload - The Libraries can help!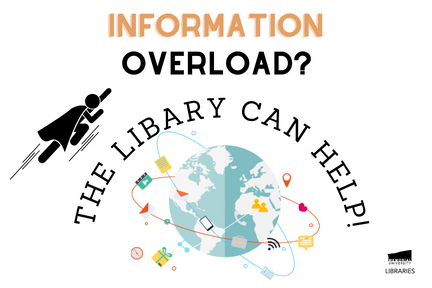 Sept. 6, 2022
Information Literacy Instruction at Memorial Libraries
Are your students doing research assignments this fall? Make sure they have the skills and support they need to be successful in an academic environment. The Libraries can help with in-person, online synchronous or online asynchronous information literacy instruction for your students. We cover everything from how to navigate the library website and specific databases, to evaluating resources for research purposes, to data management, citing resources accurately, and more.
To request a class or find out more, please contact us by completing our online Information Literacy Instruction Request Form, or by contacting an instruction librarian at your library branch, or by reaching out to your departmental subject librarian/archivist.