Digital Worlds: new course offering for winter semester 2022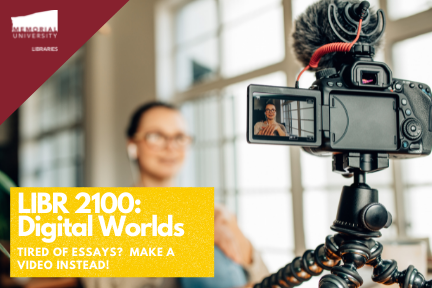 Nov. 30, 2021
Digital Worlds (LIBR 2100) is a new credit course offered by Memorial University Libraries!
You will use different kinds of sources like archival materials, photographs, maps, and diaries from the Libraries' Collections and make a three-minute video as your final assignment. It's a great way to enhance your critical and creative thinking skills using innovative technologies in a scholarly context.
Have questions? Reach out to Dr. Kathryn Rose (Kathrynr@mun.ca).