Check it Out Event for Science Literacy Week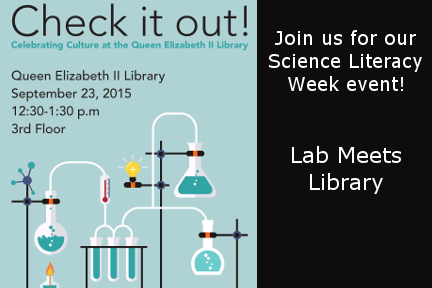 Lab meets library! Join us for our next Check it Out! Event on September 23 at 12:30pm on the 3rd floor of the QEII Library. Come see how big a bang we're allowed to make in the library! Interactive chemistry activities and some surprising science facts for all ages.
Meet some chemists and learn about cutting-edge chemistry research going on at Memorial.
This is a free event. Everyone is welcome, but children should be accompanied by an adult.