All Hands: A Wiki-edit-a-thon for Newfoundland and Labrador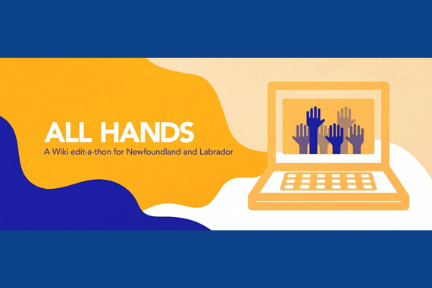 All Hands is an initiative for Newfoundlanders and Labradorians of all ages (and friends and fans of Newfoundland and Labrador) to learn how to create a Wikipedia account and to edit, create and reference articles about Newfoundland and Labrador.
A collaboration between the Newfoundland Quarterly and Memorial University Libraries, All Hands has been developed as a strategic way of enhancing and improving NL's online presence. It officially launched on June 15.
Find out more here.