Finale and other tech available at the MRC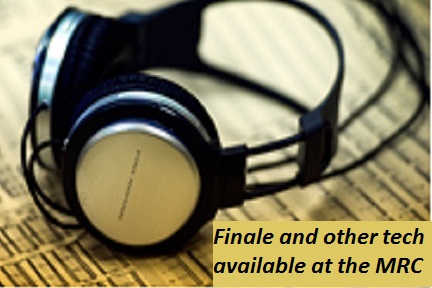 The MRC has a variety of technology available to serve many purposes. These include:
Finale music notation software is installed on all of public computers. Look for it under "F" from the main menu.
A Yamaha digital piano is available for you to work on a theory assignment with a keyboard or try out a piece before you borrow it? Just ask for headphones to use.
In addition to this, the MRC also has headphones, cell phone chargers, an optical drive for playing CDs, and an iPad which may be borrowed (loan periods will vary). Please ask at the desk if you would like to borrow any of these items.